Reviews
Our Customers Have a Lot of HEART
We have over

800

five star reviews
HEART Certified Auto Care cares about their customers more than anything, and we go above and beyond to provide the most reliable, affordable, and transparent service. It's all part of our mission to restore your faith in auto care, and our customers love us for it. That's why 99% of our customers return, and we have over 700 five star reviews.
See what our customers think about HEART, and then come in and experience our service yourself! We'd love to help you out!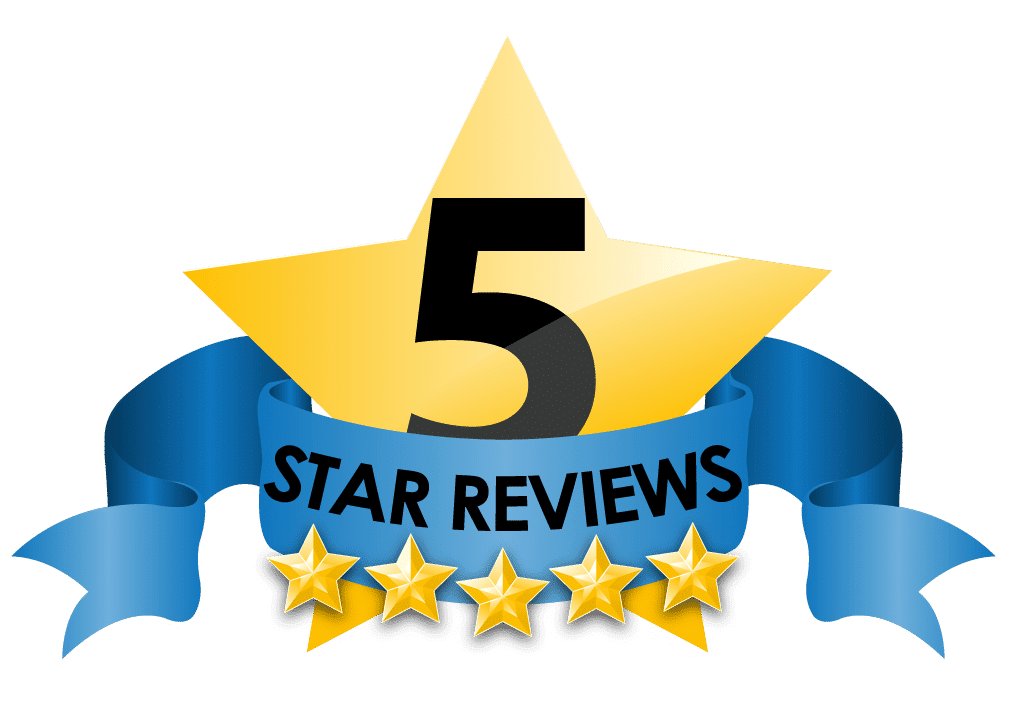 Esther Melesio
23:50 22 Feb 21


Kathy Schaefer
03:53 19 Feb 21

Lillian Johnston
16:20 17 Feb 21
I couldn't be more pleased with the quality of care my car received at Heart Auto. I truly appreciate their professionalism and attention to detail. The customer service here cannot be beat. Thank you, Heart Auto, for taking such good care of us.

Alex Heymann
16:14 17 Feb 21

Jesse Rudnick
19:08 16 Feb 21
These guys are awesome! Warm, professional, transparent and very good at their job. I definitely won't be going anywhere else when it comes to my auto care

Kate Cassidy
17:32 15 Feb 21

Margie Landry
16:43 14 Feb 21
Great, reliable service, as always. Recommended.

Harold Morrison
14:08 13 Feb 21
Great job. I have been coming to Heart since it was called Druxler

Sarah Sanford
20:21 08 Feb 21
Nicest people. They threw in a discount when I mentioned a coupon I had, no questions asked.

spencermediallc
20:05 08 Feb 21
I've been using Heart for around 10 years and they're the best I've found on the north shore. I've used them for a late model car and a classic car. The prices are reasonable. The staff is great. And work is finished on time.

Darlene Burns
18:40 08 Feb 21

Andrew Venamore
18:06 05 Feb 21
We've been using Heart (and Duxler before it) for over a decade: great people, excellent ownership, and very reliable work. Recommend them to everyone I know!!

Kristin Gardner
11:21 04 Feb 21

Mary Smith
23:06 01 Feb 21

John Manos
19:39 25 Jan 21

Irina Tepomes-McNamee
19:33 25 Jan 21

Nirav Shah
01:57 25 Jan 21
Not pushy. Fast and professional

Adam Lively
19:56 20 Jan 21

Chip Herndon
21:27 18 Jan 21

Henry Wong
18:06 18 Jan 21

John Smiles
17:57 18 Jan 21

Michael Sanks
20:50 16 Jan 21

Jane Schafer
19:19 12 Jan 21

James Karis
22:28 11 Jan 21
Heart Auto is the most professional Auto shop I have received service from. I would recommend them 10 times out of 10! They are experts and are very responsive making the process easy. The environment when you walk into the shop speaks for itself. One of a kind!

John Crosby
21:01 11 Jan 21
I brought our car in for a Winter check up. As always I was greeted by name as I came in. We discussed the work I wanted and later went over what our car needed, how much it would cost and how long it would take. Later that afternoon, I picked up the car and it is now in excellent shape for the cold days ahead.The friendliness and professional approach everyone on the staff projects is deeply appreciated. I also was impressed with how the staff was mindful of COVID 19 safety concerns for all customers and themselves.

Nechama Levin
18:29 11 Jan 21
I am using Heart Auto Service for many years and always been satisfied with their service. The staff is courteous,explain what has to be done as why. I would highly recommend them.


Andrea Reiser Cummins
15:38 05 Jan 21
HEART has the friendliest staff. They are timely, transparent, and accommodating. I always feel at ease and respected while there. The staff at HEART Evanston are the most trustworthy and responsive people I've worked with when it comes to car maintenance.

Maegann Foster
21:04 04 Jan 21
Having not serviced my vehicle in over a year (I know, I'm the worst! But 2020...) I knew there would probably be some issues/tune-ups outside of the oil change I came in for. I appreciate that they showed me photos of the repairs that needed to be completed, and gave me suggestions on how to manage problems that I was not able to afford to fix at the time. They were sincere, kind, and reasonably priced. I'll definitely use them for all future service/repairs!

Adam Lebin
22:14 01 Jan 21
super professional and quality fairly priced tire fix. going back for oil change Tuesday


Steven Meyer
02:34 30 Dec 20
We've purchased tires for several cars from Heart Auto Care over the years. They also change out our snow and summer tires seasonally. The staff is very friendly and accommodating.

Sarah Fink
15:52 29 Dec 20

Fanny Boone
20:48 28 Dec 20

Afsaneh Salmasi
04:23 24 Dec 20

Roderick Gregor
21:10 21 Dec 20
Trustworthy repair services. Friendly staff. Reasonable prices. I always recommend Heart to anyone I know.

Lisa Labarile
18:53 19 Dec 20

candace angst
23:56 17 Dec 20
I have been pleased with Heart's service & prices. Very professional & courteous employees who have gone out of their way to accommodate my schedule on several occasions.5 stars from me!

Julie Hartvigsen
20:00 15 Dec 20

Katie Baer
19:07 14 Dec 20

Fast and friendly service, they even got us better tire prices than Costco!

Susan Saltzman
15:34 10 Dec 20

Alan Malter
07:26 09 Dec 20
Great, reliable service, as always. We have brought our cars to Heart (formerly Duxler) for many years and are always satisfied.

Camilla Dadey
20:05 07 Dec 20

Loren Klug
21:57 04 Dec 20
Great,prompt service at a good price!

Emily Pinsky
13:43 03 Dec 20

Robertino Riojas
19:36 02 Dec 20

Robertino Riojas
19:36 02 Dec 20

Jenna Barnett
15:29 02 Dec 20

Irene Savine
23:41 30 Nov 20
I feel very at home at Duxler. I trust their opinions and appreciate their honesty and support of my aging vehicle!

Stephanie McShane
20:21 30 Nov 20

Adam Bender
15:23 30 Nov 20
Frank was great! I've never gone anywhere but the dealership for any car maintenance and Frank has chanced my mind for good. Service was excellent, and timely, and everything I could have asked for.I wouldn't go anywhere but HEART!


Farrah Dailey
20:48 25 Nov 20


Fred Knych
10:16 24 Nov 20
HEART has proved again the professionalism and attention to quality with correctly diagnosing and repairing my automobile.

Kristen Poplar
01:36 24 Nov 20

Cindy Hicks
20:00 23 Nov 20
HEART is out go-to place for all vehicle maintenance. They are great - friendly, professional, accommodating and reasonable. Shout out to Keysha who always helps us out.

Service staff is always helpful and friendly. Prices are competitive and they are taking every precaution to keep people safe.They even wiped down my printed receipt and credit card with an antibacterial wipe before giving it back to me.They focus on the details in every part of the experience. I'll be going here for as long as I live within a 45 minute drive of the shop.

Alexandra Franklin
18:17 23 Nov 20

Owen Shapiro
12:40 20 Nov 20

I've been using Heart since I moved to Evanston a couple years ago at my husband's recommendation. Craig is fantastic; very responsive and up front, no surprises when paying! I've always had same day service with no issues. The crew there is always working hard & are very thorough!We bring both our cars there and soon will have a teen driver joining the club 😳COVID related: everyone had masks on, kept a good distance. I felt completely safe & comfortable. I'm sniffling/sneezing today, so I paid online and they're leaving the keys in the car to avoid contact with anyone (awesome-good job taking care of your employees AND customers!) They do offer a pick up/drop off service but I'm close enough to walk/short Uber.Highly recommended!!

Gary Willis
18:11 17 Nov 20
Just took 4 of the family vehicles to Heart for a smattering of services - oil changes, tire fix, check engine lights, winter readiness and prep for winter storage for the convertibles.....all four cars were well cared for and serviced timely and professionally - the courtesy of the Heart team is appreciated! Thanks for the repairs, service, safety and attention to detail.

Linda Hermes
00:47 17 Nov 20
Thank you for keeping my car in top shape and for doing it in one days time. This is my go to place for car care.Great customer service

jeremiah junsay
22:58 16 Nov 20

Very professional and honest. Took care of the situation and gave me a loaner.Will definitely be back!

Olivia Hamilton
02:13 11 Nov 20
Me and my boyfriend both go here. I have only need oil changes at this point, but he had a lot of work done recently and had a great experience! I will always recommend this palce!

Dana Wiley
22:53 09 Nov 20

Joyce Schrager
20:04 09 Nov 20
Excellent service...from minute one withKieesha and then Craig, you have first class professionals. We have taken our cars to them over many years. Total satisfaction is our conclusion.

Judy Kotzin
19:47 09 Nov 20

Robert Kumaki
14:24 06 Nov 20
Have been going to Heart for years with several different vehicles. Always good prices and trchnical work, but its the service, especially from Danny, Ernie and Kesha that keep me coming back.

Daniel Kiefer
20:42 05 Nov 20

Kayla Matas-Lang
15:31 05 Nov 20
Such friendly helpful people, I went in not knowing anything and they were very patient with me! Fairly price and got the work done super quick as well. I got a number of different things done and I picked up my car <2 hours after I dropped it off! 10/10 would recommend to anyone:)

Luda Drizin
19:14 04 Nov 20

Debbie Nissen
16:20 04 Nov 20

Kent Swanson
04:02 04 Nov 20
I store my seasonal tires at Heart and they handle this task in an All-Pro style.Thanks for being a great member of the EVANSTON community for many years.

Great service as always.I would never go anywhere else.

Carmen Morales
04:23 30 Oct 20
Great customer service!! Everyone there was professional and well spoken! They took care of two vehicles for us. Didn't try to add on anything that wasn't needed.

moabbott99
10:07 27 Oct 20

Alanna Lynch
23:17 25 Oct 20
As a graduate student new to the Evanston area, the HEART Staff always made sure I was taken care of and that my car was in the best shape possible being so far away from home. The staff is courteous and knowledgeable and were always willing to go through the recommendations and explain why they were made. Having left Evanston, HEART and their stellar customer service is something I truly miss!

rodney harvey
23:21 23 Oct 20

Daniel Wollin
12:36 22 Oct 20
I've taken two cars here, one for new brake rotors and one that needed new struts. Both cars were finished in a few hours for a fair price. I was able to use a loaner vehicle while the car was in the shop.Efficient and trustworthy as far as I can tell, I'll be going here again.

Timothy Maines
22:25 19 Oct 20
Job well done besides the $400 of car maintenance i was told "needed" to be done while i was getting a routine oil change.

Rodger Sena
03:00 16 Oct 20
I was treated with courtesy and professionalism from the start. The service was done in a timely fashion. Thanks guys!

Kenneth Lodge
18:53 13 Oct 20
They quickly fixed a malfunctioning air conditioner. Good guys, good work, fair prices. What more could you want?

Anne-Marie Springer
20:17 12 Oct 20

Stipe Basic
19:59 08 Oct 20

Honest people at Heart Auto

Erik Medina
18:14 06 Oct 20
Friendly, attentive, and very customer-service oriented. Repairs and tune ups have all be well done and they go above and beyond. I recommend them highly!

Cindy Wolfman
02:38 06 Oct 20
Hearts Auto Care in Northbrook is great.The staff is so friendly They always do a good job at a fare price . I came here a couple years ago for a oil change and since then have never gone back to the car dealer. if you decide to wait for your vehicle the place is nice and clean there's Tv WiFi snacks it's very comfortable. I have recommended it to friends and co workers you will not be disappointed if you go here

Darnice Taylor
22:50 05 Oct 20

Zack Slavkin
19:55 01 Oct 20

Elizabeth Clarke
15:42 01 Oct 20
The staff is courteous and professional, and always do great quality work. My family and I have used them for nearly two decades and have always had excellent service. Highly recommend HEART!

Lance Mulvaney
02:48 29 Sep 20
I've been taking my cars here for about 20 years. There is no better auto repair shop in Chicago. The staff is always friendly and the facility is always clean. But, more importantly, they're extremely honest about what it will take to repair or service your car and they never add onto or up-sell any unnecessary work or parts. I trust this shop, implicitly.

Beth Rubel
17:43 28 Sep 20
Great service, so helpful, no pressure!

Vineetha Reddy
17:40 23 Sep 20
Heart is always dependable! I've been bringing my car here for years and they do a terrific job.

Randy and Linda Balla
15:20 23 Sep 20
Fast , polite, and most importantly--thorough service!

Cheryl Leahy
19:04 22 Sep 20
I always appreciate the fact that the staff calls about any issues and never pressures me to purchase additional services. When I get additional work done, they provide emailed photos of the parts/issues so I can see what exactly was wrong. Their prices might be a little higher than the bargain oil change place, but you definitely get what you pay for.

Maggie Carter
17:09 21 Sep 20
I have been going to HEART Auto in Evanston for a few years. They are always so kind and explain all the services and let me know what is essential to deal with immediately vs. what is less urgent. They are also using a contactless pay system currently that has all the details on your service and pictures of the issues.

Always get good information about what our car needs and the work is done quickly and correctly. Good communication. Very reliable.


Aaron Rodgers
17:21 15 Sep 20
Friendly. Welcoming. Efficient. Wonderful experience!

Susan Cramm
23:47 14 Sep 20
I wish I could give them more stars.

Kevin McGurn
17:21 14 Sep 20
I have gone there for many years now with a variety of vehicles. I like to keep my cars for 10+ years. Service approach is friendly, clear and safe. Good explanation of repair items required and which ones are priorities. No pressure or hype. Not as expensive as the dealer, but no less quality.

Michael Cohen
17:51 11 Sep 20
We have been going here for years. The service is fantastic. On time and totally professional. Excellent communication. Nice people. I would recommend.

Julie Ann Hill
14:30 09 Sep 20
My recent experience with Heart was really excellent. We were due for rotor replacement on our 2008 Prius, and got a quote elsewhere that was nearly twice the cost for the service. We want to keep the car going for another year or two, but didn't want to sink a ton of money into it. Frank got us in for a quick estimate and was able to recommend the services that really needed to be done, giving us peace of mind that we were making the right decisions for our situation.When the repairs were finished, I got a text message linking me to my bill/report. It also had an option to pay electronically, which made for safe, contactless pick-up. I accidentally forgot to use a coupon that I had at my house, and when Frank followed up with me the next week, I mentioned it, expecting that it was too late. Instead, he offered me a gift certificate for the amount that the coupon would've saved me. I was very satisfied, knowing that we will take both of our vehicles back to Heart in the future.

Dwayne Phillips
11:10 09 Sep 20
These guys are great. Honestly I wouldn't go anywhere else!

Sherry Nash
17:43 08 Sep 20
I took my car to Heart Auto Care in Wilmette, It needed 2 new tires and and an alignment. They were very quick, courteous, and professional. I will definitely go back.

Shoshana & Michael Waskow / Slater
21:35 04 Sep 20
This is a great family business, run by decent honest people who treat their staff and customers like family as well. Great service, great people, good value.

Kiely Cushman
16:44 04 Sep 20
They performed a major brake repair on my car. I had it back the same day (within a few hours) and was given a loaner in the interim. A few days later, my brakes began making a strange noise. I reached out to Frank, who was able to get me in first thing in the morning, gave me a loaner, and had it corrected within a few hours (and was very apologetic, as well).Overall great experience!

Yadi Royster
00:47 28 Aug 20
As always, the service was great. The staff is exceptional and work is done in a timely manner. I feel the prices are fair and I completely trust this company. Just as it hard to find a good dentist or doctor, it is equally hard to find a good mechanic who trust and know they will do a great job. Highly Recommended...Yadi

Junias Venugopal
19:38 26 Aug 20
They gave me the best quote for the materials and labor as I had checked 4 others and did a professional and fast job once I brought my car to them.

Michael Spangler
13:23 26 Aug 20
These guys are courteous, respectful, helpful and most of all trustworthy!

Frank Williams
12:29 25 Aug 20
Honesty and truthfulness with no smoke. Great and professional mechanics with follow up after the work is completed.

Frank Williams
09:25 25 Aug 20
My experience with them have been nothing but the best.

Kenneth Robson
15:46 24 Aug 20
I had an oil change for an incredible price under 25.00. After driving the car I noticed a sound that came up the next day. Not knowing if it was something erroneous, I went back in to have them check it. The sound had nothing to do with the oil change but Danny and his team fixed it for free. It was a loose shield. I can't believe how nice they all are there. I strongly recommend this if you are a local Evanstonian. ❤️❤️❤️❤️❤️

Rosemary Wilson
18:58 18 Aug 20
These folks are the best in town and really care about the customer. I can't say enough good stuff about them plus their prices are comparable to other mechanics in town.

Amadee Scheele
20:52 17 Aug 20
I appreciate them keeping me informed of what is wearing out on my car - what needs replacing now, what can wait until next time etc. Whilst I always have the choice as to whether to go with their advice, I normally do as maintenance is cheaper than repair once its broken! They are polite, professional and I feel their pricing is fair. Plus they are so close!

Susan Albert
17:48 17 Aug 20

Michael Darling
07:30 17 Aug 20
So glad I found these guys! They are excellent communicators, straight forward about their appraisals of a situation, and trustworthy in their recommendations. I always feel like I'm talking to someone I know when they call me.

Barbara Midkiff
22:42 14 Aug 20
Very nice people,excellent service,good prices,very helpful. Will always go there

Terry Carmichael
22:32 12 Aug 20
Always a good experience. Fast. Using masks and practicing social distancing

Geraldine Lana
19:28 12 Aug 20

Alicia Resnick
14:37 05 Aug 20

Darryl Adams
12:51 31 Jul 20
Great shop, extremely transparent and fairly priced. Highly recommended!

Meghan Schmidt
22:32 30 Jul 20
HEART Certified Auto Care is the best! The staff is friendly, responsive, and very good listeners! The staff take time to fully understand car problems and offer high quality solutions and work. The work is done quickly and right the first time. Great neighborhood asset!

Daniel Fox
13:33 30 Jul 20
A reliable and honest mechanic shop. What else can you ask for?

Guion Karen
11:44 27 Jul 20
Excellent mechanic! They picked my car up so I could say safely socially distant, sent me pictures of everything, and did a terrific job.

Susan Quigley
18:14 22 Jul 20
Heart Certified Auto Care in Wilmette is wonderful. They are always very helpful, very polite and most of all, very honest. We won't take our cars anywhere else....

mitchell brown
17:48 19 Jul 20

Great staff - great and fast service - love these guys!!

john Benedetto
23:08 06 Jul 20
They are so nice and fast and good pricing

Chris Read
18:17 15 Jun 20
I've been using them for both my cars for a number of years now. They're great.

Gina Dwyer
19:03 03 Jun 20

John Hellmuth
19:56 01 Jun 20
Bought new tires - Fair price, quick and professional completion.

Erin Robinson
20:42 27 May 20

Thomas Deutsch
16:45 27 May 20
I had a sudden flat tire, which could be easily patched, but the cause of the flat also caused other problems that I would never have detected. The staff were fast, friendly, very informative, and seemed completely trustworthy. I would certainly use Heart in Wilmette again.

Brittany Fernandez
14:01 27 May 20
This place is tremendous! The people are really nice, very knowledge and made me feel very comfortable. They have great prices and I will surely be returning for all of my car needs!!

Jeremy Carr
08:15 24 May 20
This was my first time coming here and it was a great experience. The staff was super nice, and they treat you with so much respect. Even when you wait you can sit and drink

Elyse M. Printen
19:36 13 May 20
Friendly and professional services. They take fantastic care of my car and make me feel safe!

Peter Walton
17:08 27 Apr 20
Fast, efficient and friendly with quality work.

Benjamin Dunnigan
19:43 20 Apr 20

K Sullivan
00:58 18 Apr 20
My car was picked up at my house and returned after service, all within 25 minutes!! During this confusing period of sheltering at home and trying to replace my dead car battery while supervising my children, I was absolutely amazed at the proactive actions of the HEART team. Within minutes of our phone call, they jump started my car in my driveway and drove it to their repair shop. I was reassured that each technician wore a mask and gloves. Literally, within minutes, I received a call that the battery was replaced and they were on their way back to my house. Their ability to brainstorm and to fit me in as they were getting ready to leave on a Friday afternoon amazed me. I plan to reciprocate the commitment they showed to me!

Lisa Nieman
17:09 16 Apr 20
Heart Auto in Wilmette is the best auto care place I have been to. They are very friendly, professional, and they do excellent work. Their prices are very fair. They are very prompt with their service. They will give you a ride home if you need it. They will also give you a loaner car if you need it. I constantly recommend them to other people!

Jennipher Tejano
20:34 09 Apr 20
Last week I was driving north on Sheridan road and hit one of those outrageous potholes and it took out not just my tire, but entire wheel!!! After shopping around and wanting something reasonably priced and quick I found Heart Certified Auto Care. I called them up told them my problem and information about my car. Scott called me back after 20 mins and not only told me they had the part but could take me that day! I drove in at 1:00 in the afternoon without an appointment and my car was repaired in 20 min! Heart Auto Care not only are Mercedes Benz certified, they did an amazing job on my wheel and were significantly lower than the dealership price. I am so happy I visited them and look to continuing in the future. I would most definitely give them a shot or at least call up for a price. Thank you for the great service!!